Are you yearning for a tranquil escape, far away from the hustle and bustle of city life? If you're looking for the perfect combination of relaxation, natural beauty, and pet-friendly accommodations, Grant Island has you covered. Nestled in the heart of Upstate New York, Grant Island offers a haven for vacationers seeking a waterfront retreat with their pet friendly cabin rentals in upstate NY. They all come complete with the added luxury of a hot tub and your own private boat. Let's dive into why our cabins are the ultimate choice for you and your pets next adventure.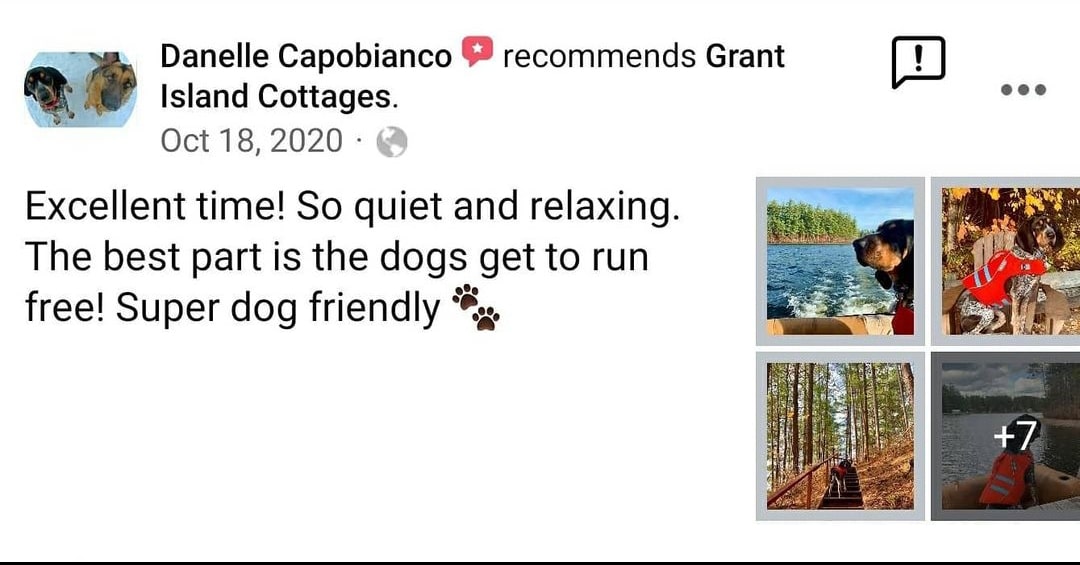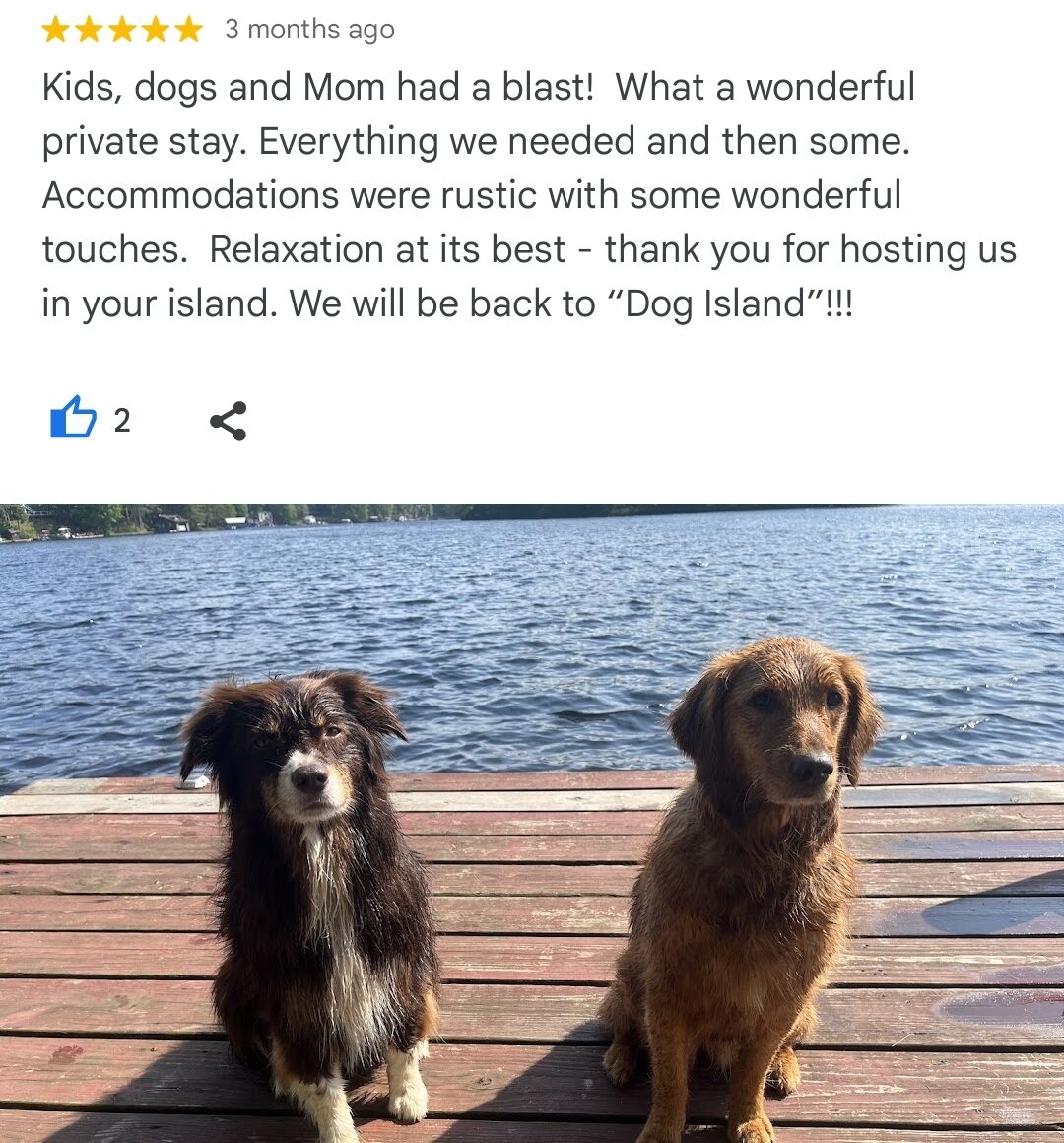 1. Waterfront Bliss
Grant Island boasts an unbeatable waterfront location, giving you easy access to the serene waters of Upstate New York. Imagine waking up to the gentle lapping of the waves against the shore, with stunning lake views right from your cabin. Whether you're a fan of water activities like kayaking, fishing, or simply lounging by the water's edge, our cabins offer the perfect backdrop for your lakeside adventure. Fishing on Brantingham Lake is especially good.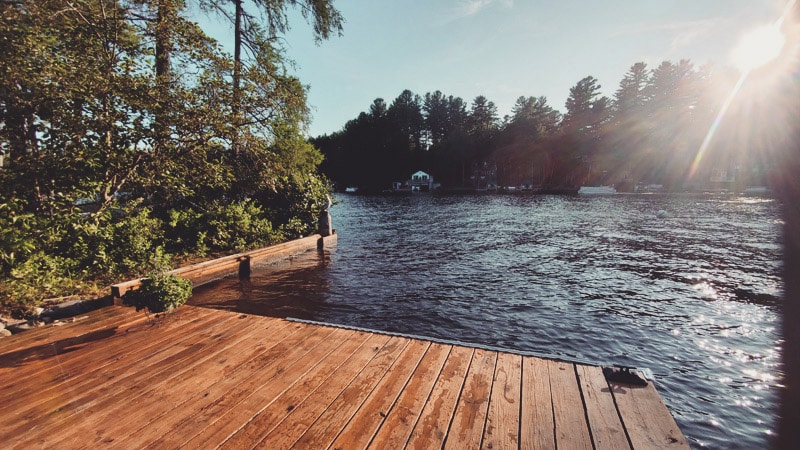 2. Pet-Friendly Paradise
At Grant Island, we understand that your furry companions are an integral part of your family. That's why we're proud to offer pet friendly cabin rentals in Upstate NY that welcome your four-legged friends with open arms. Our cabins are designed to make both you and your pets feel right at home. Explore the surrounding nature trails and enjoy quality bonding time with your beloved pets amidst the natural beauty of Upstate NY. Best part is your dogs can run free! They will thank you for the freedom to run wild for a little while. Just look at all these happy Grant Island pups! You can see the smiles on their faces.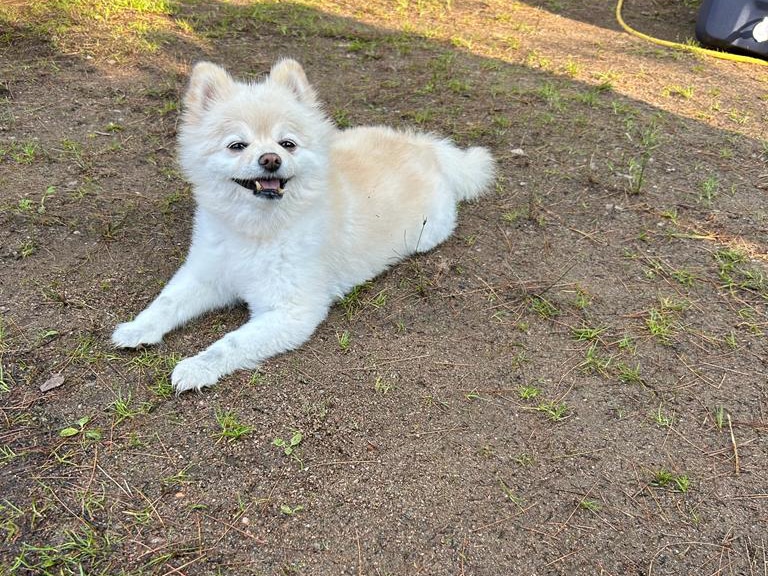 3. Relaxation in the Hot Tub
After a day of exploration and fun, there's nothing quite like soaking in a private hot tub to unwind and rejuvenate. Each of our cabins comes equipped with its own hot tub, allowing you to melt away the stresses of everyday life while surrounded by the sights and sounds of nature. Whether it's a cool autumn evening or a warm summer night, our hot tubs are your personal oasis, promising relaxation and tranquility.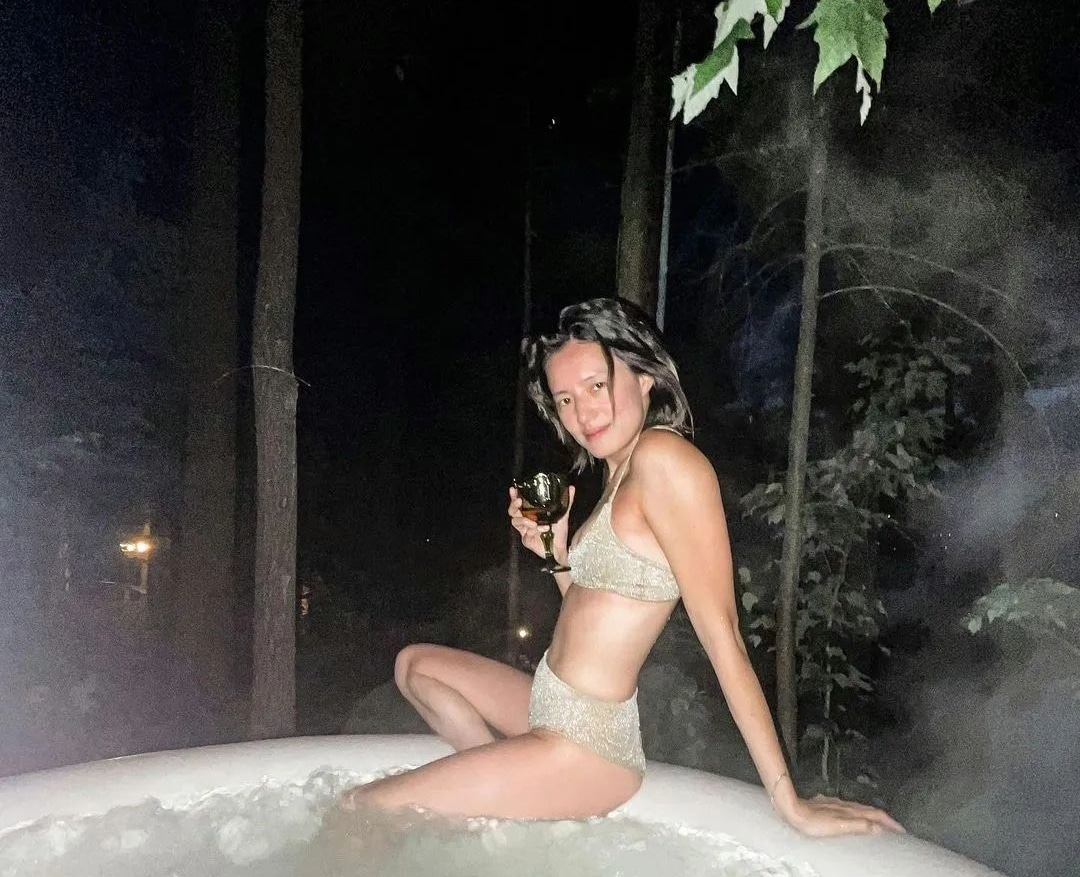 4. Immerse Yourself in Nature
Upstate New York is renowned for its breathtaking natural landscapes, and Grant Island is no exception. Our cabins are surrounded by lush forests, pristine lakes, and picturesque views, providing you with an opportunity to reconnect with nature. Whether you want to hike, bike, or simply take in the beauty of your surroundings, you'll find countless ways to immerse yourself in the great outdoors. We have ATV, Jetski and boat rentals to make sure whichever way you want to explore our vast area you're equipped to do it at your pace. Read more about our local ATV trails here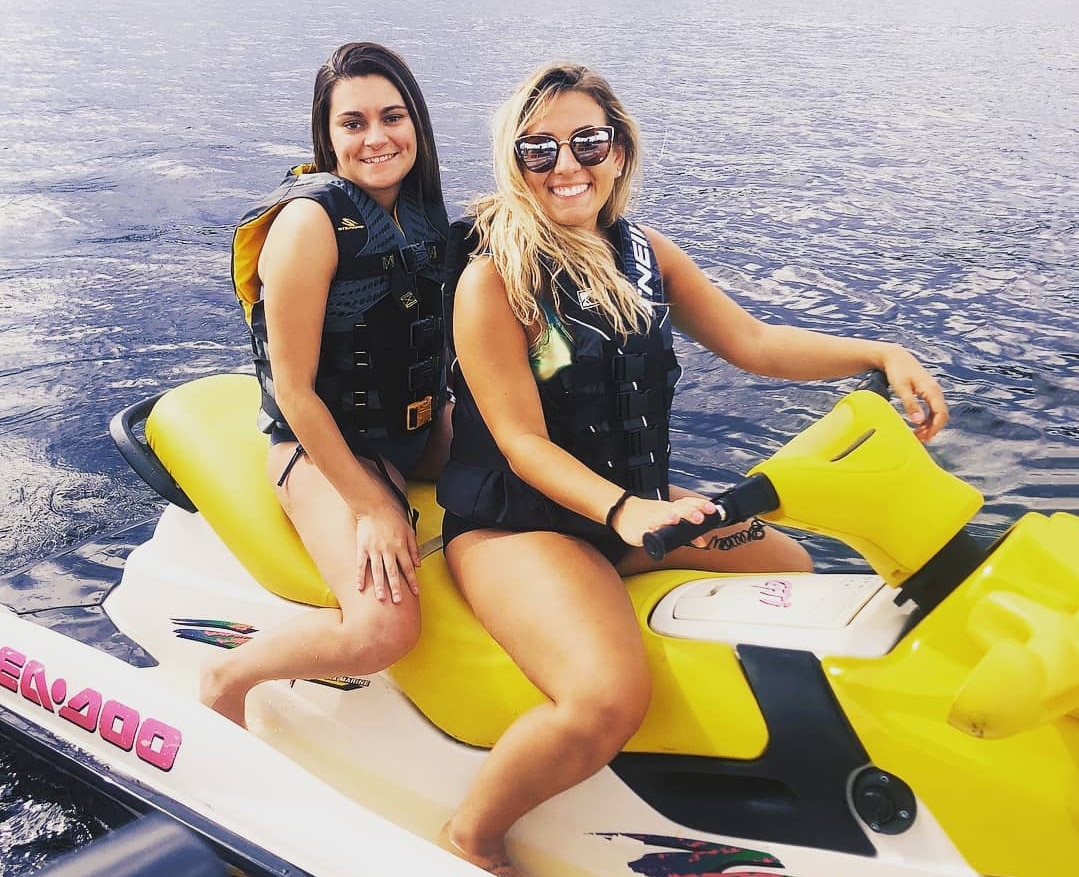 5. Privacy and Comfort
At Grant Island, we prioritize your comfort and privacy. Our cabins are thoughtfully designed to ensure that you have everything you need for a memorable stay. With cozy living spaces and comfortable bedrooms, we have your comfort in mind. Plus, with hot tubs and outdoor seating areas, you can relax in peace.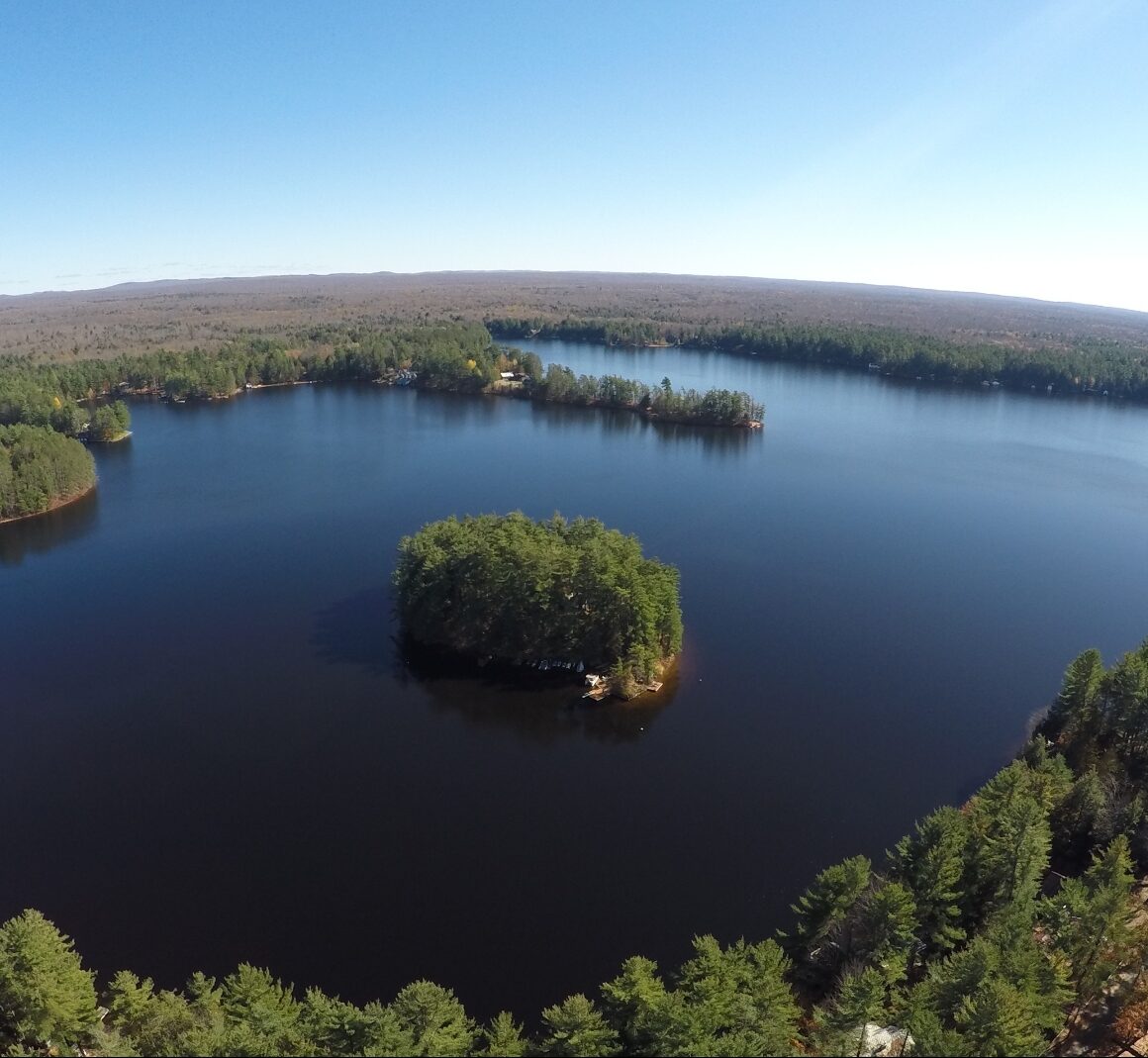 If you're searching for the ultimate waterfront, pet-friendly cabin rental in Upstate New York with the added luxury of a hot tub, Grant Island is your dream destination. Our cabins offer the perfect blend of natural beauty, comfort, and relaxation, making them the top choice for your next vacation. Book your stay with us today, and experience the magic of Grant Island firsthand. Your perfect getaway awaits!
Click here for BOOKING INFORMATION