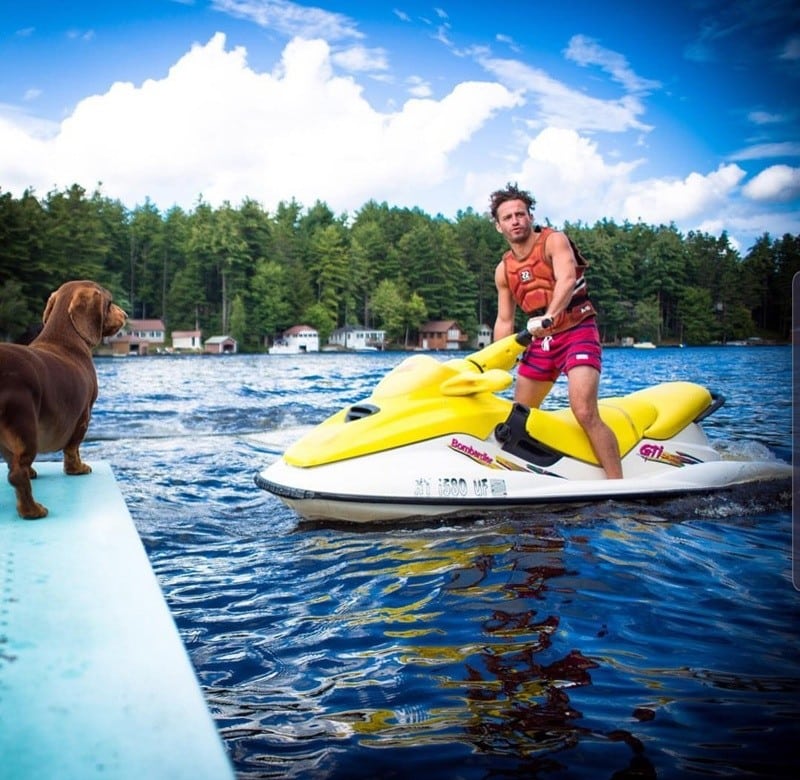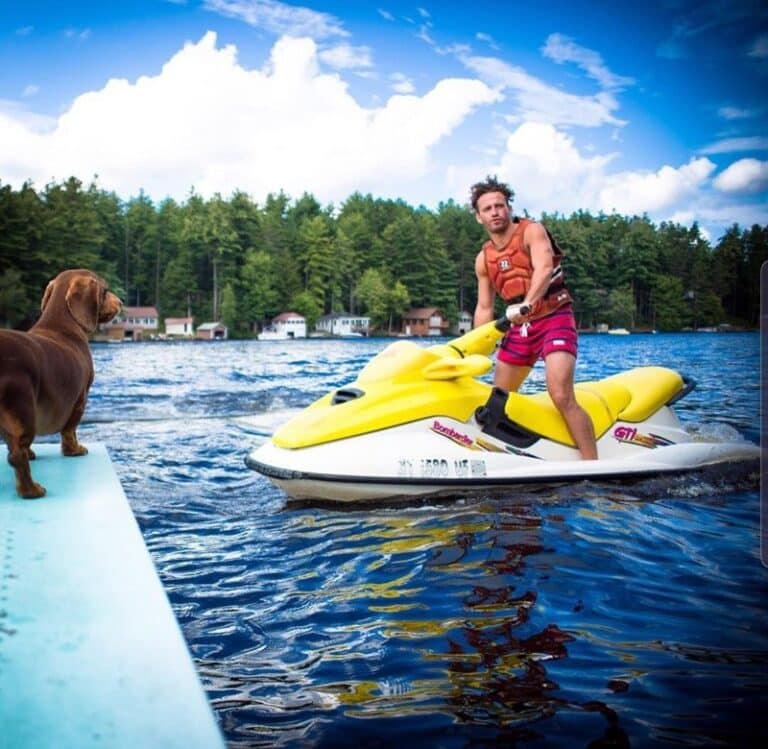 Jet Ski Rentals Upstate NY
Welcome to our Jet Ski Rental service in Upstate New York! We offer top-quality Jet Ski rentals for those looking for an exciting adventure on Brantingham Lake. Our Jet Skis are well-maintained and are perfect for riders of all skill levels.
We understand that safety is a top priority, which is why we provide all of our customers with safety instructions and equipment. We want you to have fun and enjoy your experience with us, but we also want to ensure you are always safe while riding.
Located in Brantingham Lake New York, we are centrally located for your convenience in the Southern part of the Adirondacks.  Our rental service is perfect for tourists and locals alike who want to experience the thrill of Jet Skiing on the beautiful waters of Brantingham Lake.
Our rental process is simple and hassle-free. You can reserve your Jet Ski rental online or over the phone, and we offer flexible rental times to fit your schedule. Our rental rates are affordable and competitive, so you can enjoy your Jet Ski adventure without breaking the bank.
We offer hourly rates and you can bring the jetskis back empty!   No need to fill up before returning.  
We have 1 person and 2 person jetskis available. 

Our Jetski rentals are only for on Brantingham Lake.   We do not service other bodies of water.   We can deliver to you anywhere on Brantingham lake so don't worry about reaching us.  We'll come to you.

We offer park and ride options for those out-of-town guests.  We have paid parking on the premises to get you on the water and riding as fast as possible. 
Book your Jet Ski rental today and prepare for an adventure you'll never forget! 
Margaret Plaisted
2023-09-17
Absolutely a fun time!! Went here on our honeymoon trip!! John went through everything before we left wasn't rushed!! Great time!! Ps sorry for all the mud John!!
Danielle Spalding
2023-08-28
Great experience with Grant Island rentals!! Lots of local trails to explore! We had a great time!
Had a great time touring the numerous trails and checking out the beautiful landmarks and points of interest. We rented 2 quads & the side by side 2 seater and had an absolute blast. What a great time !! John was very pleasant and knowledgeable about the area, and went out of his way to ensure we had a memorable time !! Thanks again John, we will be back soon !!!!
Rented 2 dbl ATV's and had a great time! The area is a hidden gem in upstate NY, being from out of town it was the first part of our time in the region that didn't feel rural. 4 hours was the perfect amount of time to explore and stop for lunch. Much more fun than the guided tours we've done in other areas in the past. Just a note of caution, cellular service is very sketchy and you should download the WhatsApp.
we had an amazing time renting a side by side from this company. It was easy to book and return.There are so many trails we had a blast!! will be renting again in the future. we will be back for jet ski rentals in summer.
Jenny Greisman
2022-10-25
ATV was so much fun! JP made the whole process so simple. So many trails to explore. It was the best part of our stay at Grant Island!
best island for adults where we feel carefree, and like a kid. the rentals including jetski, paddle boats, atvs, and kayak etc are a major bonus!!!!
If you want to enjoy the amazing environment that Brantingham Lake has to offer, this is definitely the place to rent from. The equipment is very well taken care of and the owner is extremely helpful at showing you how to work the equipment. If I lived closer I would absolutely recommend Grant Island Rentals (and cottages) to all my friends.