Nestled within the pristine surroundings of Brantingham Lake in Upstate New York, Grant Islands presents the ultimate pet friendly glamping in Upstate NY experience. It's for those looking to immerse themselves in nature without compromising on luxury.
Even more heartwarming is its pet-friendly policy, ensuring that our furry friends are not left out of the adventure.
Why Choose Brantingham Lake for Glamping?
Brantingham Lake, a serene jewel of Upstate New York, offers an unmatched backdrop for glamping. The lake's calm waters mirror the sky, while its shores boast lush forests and a chorus of nature's melodies.
As part of the Tug Hill Plateau, the area's natural beauty provides the perfect setting for relaxation, introspection, and adventure.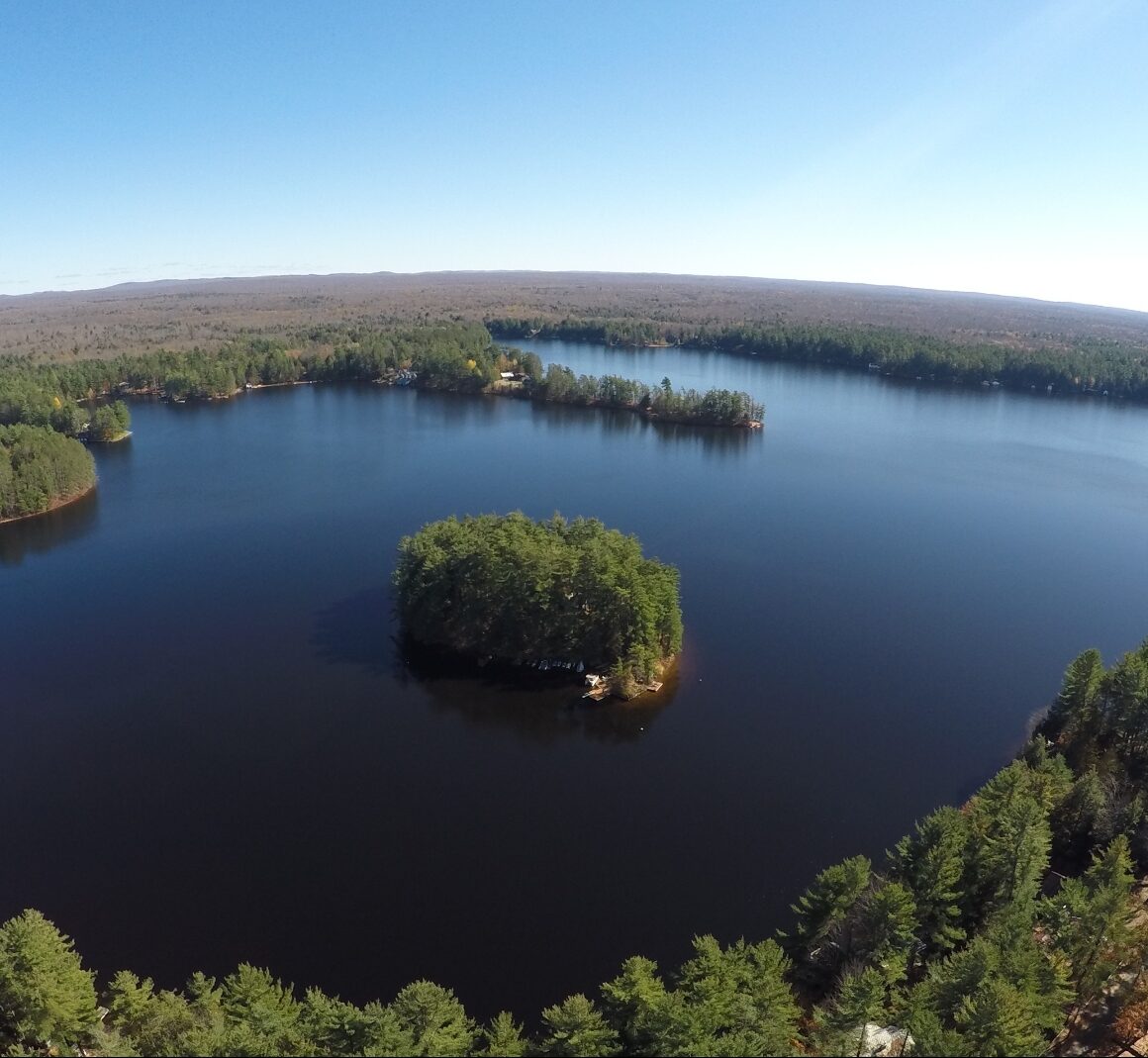 Grant Islands Glamping: The Heart of Nature with the Comforts of Home
What sets Grant Islands' glamping experience apart is the perfect blend of wilderness and comfort. Here, tents are not mere fabric shelters but luxury suites.
Think Queen-sized beds with plush bedding, en-suite bathrooms, and a deck that offers panoramic views of Brantingham Lake.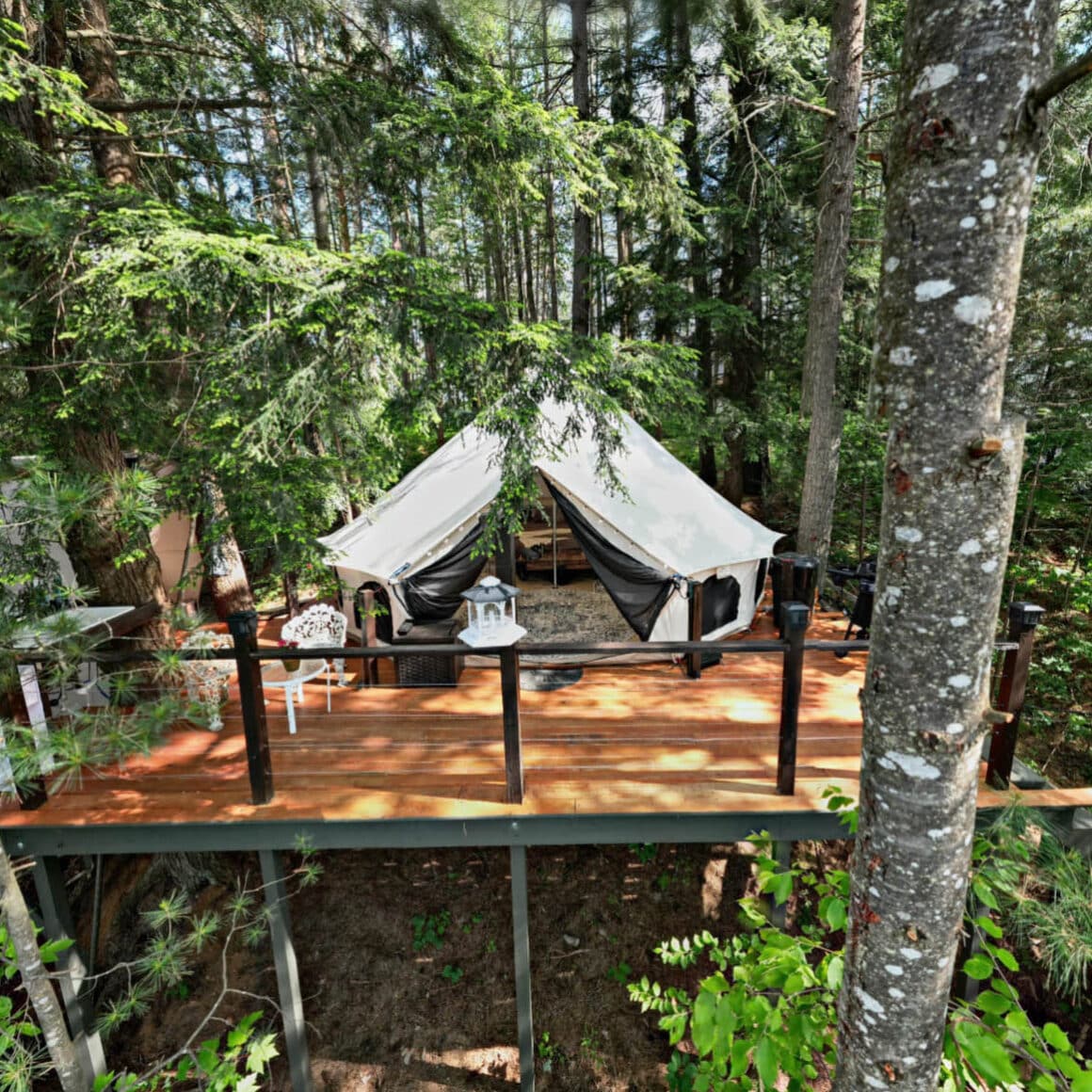 However, the magic doesn't stop there. Each glamping site is equipped with:
Campfire Pit: Each evening, guests can gather around the campfire, roasting marshmallows, and sharing stories. The warmth of the fire juxtaposed against the cool lake breeze creates memories to cherish.
Fully Equipped Kitchenette: The idea of glamping is to enjoy nature without the usual hardships of camping. The kitchenettes, fitted with modern amenities, ensure guests can whip up gourmet meals in the middle of the wilderness.
Outdoor Activities: From kayaking to hiking trails and bird watching, there's no shortage of activities. The location offers guests a chance to reconnect with nature actively.
Pet-Friendly Perks: Bringing the Whole Family Along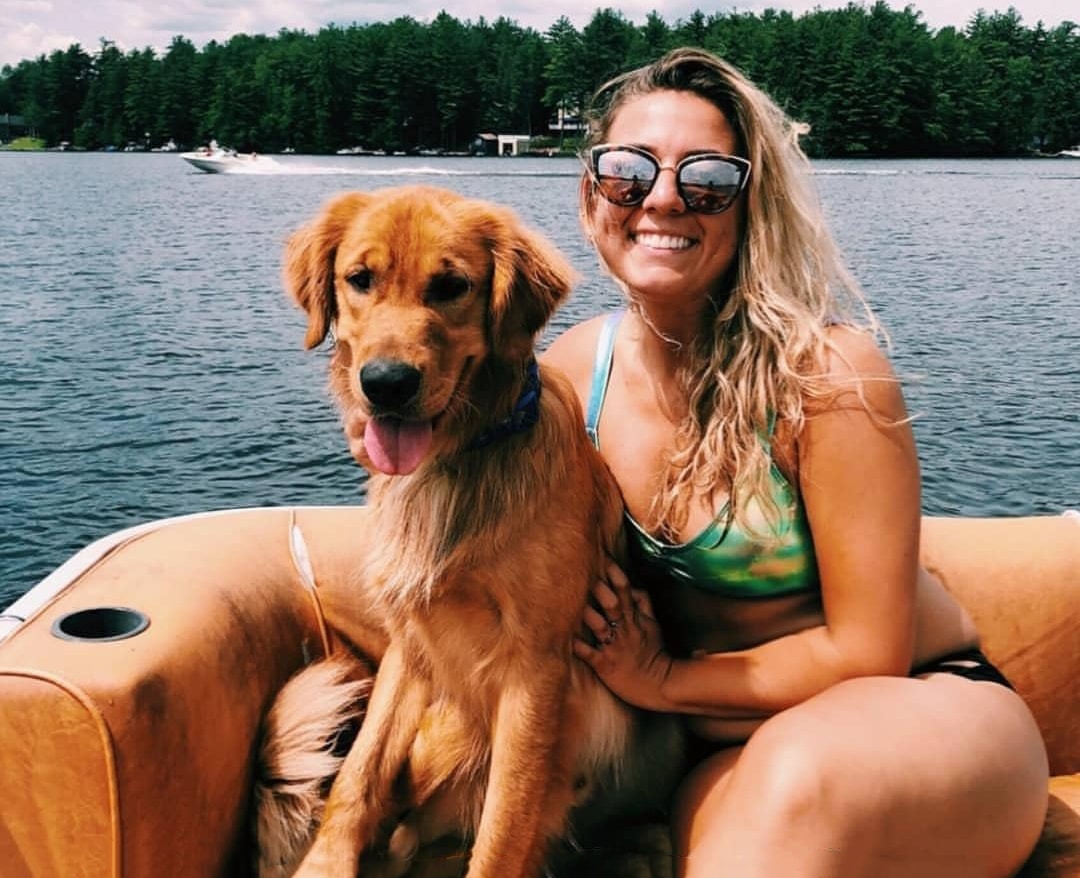 Being dog lovers and understanding the bond between pets and their humans, the owners at Grant Island ensure that your four-legged companions experience the glamping adventure that you do.
Here's what pet owners can expect:
Spacious Tents: Pets have ample space to relax and play inside the tent, ensuring they're as comfortable as their human counterparts.
Safe Play Areas: Having the unique experience of an Island allow pets to frolic freely, meet fellow furry friends, and exhaust their boundless energy.
Pet Amenities: From pet beds to toys, every little detail is taken care of to make pets feel right at home. Just let us know, and we can supply it for you.
Pet-Friendly Trails: The area boasts several trails where pets can accompany their owners, ensuring no member of the family misses out on a good hiking adventure.
Community and Sustainability: The Pillars of Grant Islands
Grant Islands not only offers a premium experience but also fosters a sense of community among glampers. Shared spaces and communal events, allow guests to connect, share experiences, and forge new friendships.
But if you want, you still have your own private dock and section of Grant Island to get secluded from the rest of the world.
If you haven't driven in the Adirondacks in the fall, here is a quick taste of what to expect on your way to Grant Island.
Sustainability is also at the heart of Grant Islands' ethos. By integrating eco-friendly practices, from sourcing locally to waste management, this glamping spot ensures that while we enjoy nature's offerings, we also give back and preserve it for future generations.
Conclusion: An Experience Awaiting Your Discovery
For those seeking to bond with nature without giving up on comfort, and hoping to bring their furry friend along for the journey, Grant Island on Brantingham Lake is the place to be. It's more than just a glamping site; it's a sanctuary where luxury, nature, and love for pets meld seamlessly.
With its increasing popularity, especially among those searching for "Pet Friendly Upstate NY Glamping," it's evident that Grant Islands isn't just a destination; it's an experience. An experience of unparalleled luxury amidst nature, waiting for you and your pet to discover. Book your spot today and be a part of this unique journey!