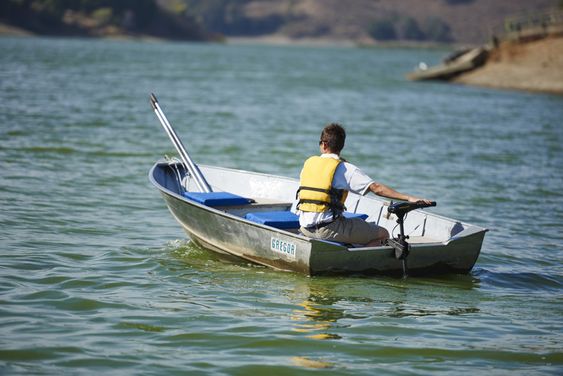 Rowboat Rentals Upstate NY
Welcome to Grant Island Rentals, your premier destination for rowboat rentals Upstate NY.  Located on the pristine Brantingham Lake in Upstate NY, our web page is your gateway to the best rowboat rental experience in the region. With our convenient location on Brantingham Lake, we offer an unparalleled opportunity to explore the serene waters of Upstate New York in one of our rowboats.

We offer add-ons of Electric Trolling motors and Fishing Poles.   We have fishing tackle as well, so show up empty handed and we'll make sure to get you everything you'll need for an amazing and relaxing excursion.
Whether you're a seasoned angler looking for a peaceful day of fishing, a nature enthusiast seeking to immerse yourself in the beauty of Brantingham Lake, or simply seeking a relaxing leisurely row on the water, our rowboat rentals are perfect for you. Our fleet of rowboats will provide you with comfort and stability while navigating the calm waters of Brantingham Lake.
At Grant Island Rentals, we pride ourselves on our exceptional customer service and dedication to providing a seamless experience for our visitors. Our staff is always on hand to provide instructions and local tips, ensuring that you have a safe and enjoyable time on the water. We offer competitive rates and flexible rental options of 4 and 8-hour rentals.
Whether you're planning a family outing, a romantic escape, or a solo adventure, make Grant Island Rentals your first choice for rowboat rentals in Upstate New York. Reserve your rowboat today and get ready to embark on a memorable boating experience on picturesque Brantingham Lake!
Margaret Plaisted
2023-09-17
Absolutely a fun time!! Went here on our honeymoon trip!! John went through everything before we left wasn't rushed!! Great time!! Ps sorry for all the mud John!!
Danielle Spalding
2023-08-28
Great experience with Grant Island rentals!! Lots of local trails to explore! We had a great time!
Had a great time touring the numerous trails and checking out the beautiful landmarks and points of interest. We rented 2 quads & the side by side 2 seater and had an absolute blast. What a great time !! John was very pleasant and knowledgeable about the area, and went out of his way to ensure we had a memorable time !! Thanks again John, we will be back soon !!!!
Rented 2 dbl ATV's and had a great time! The area is a hidden gem in upstate NY, being from out of town it was the first part of our time in the region that didn't feel rural. 4 hours was the perfect amount of time to explore and stop for lunch. Much more fun than the guided tours we've done in other areas in the past. Just a note of caution, cellular service is very sketchy and you should download the WhatsApp.
we had an amazing time renting a side by side from this company. It was easy to book and return.There are so many trails we had a blast!! will be renting again in the future. we will be back for jet ski rentals in summer.
Jenny Greisman
2022-10-25
ATV was so much fun! JP made the whole process so simple. So many trails to explore. It was the best part of our stay at Grant Island!
best island for adults where we feel carefree, and like a kid. the rentals including jetski, paddle boats, atvs, and kayak etc are a major bonus!!!!
If you want to enjoy the amazing environment that Brantingham Lake has to offer, this is definitely the place to rent from. The equipment is very well taken care of and the owner is extremely helpful at showing you how to work the equipment. If I lived closer I would absolutely recommend Grant Island Rentals (and cottages) to all my friends.