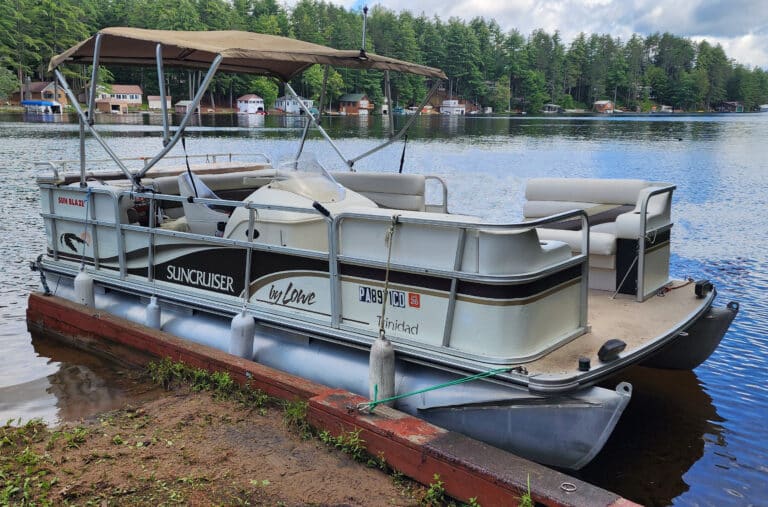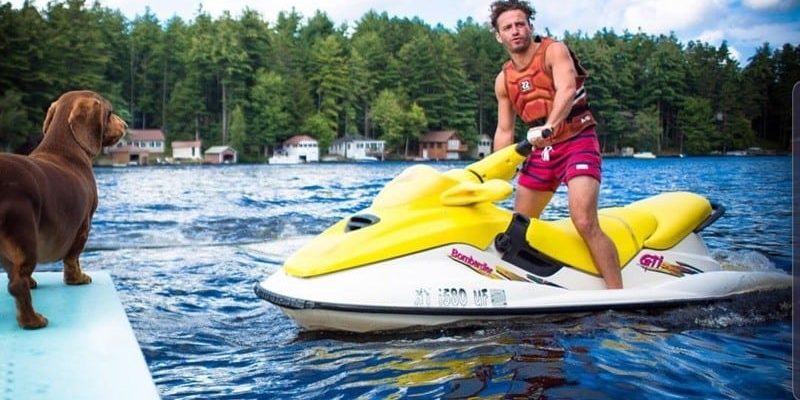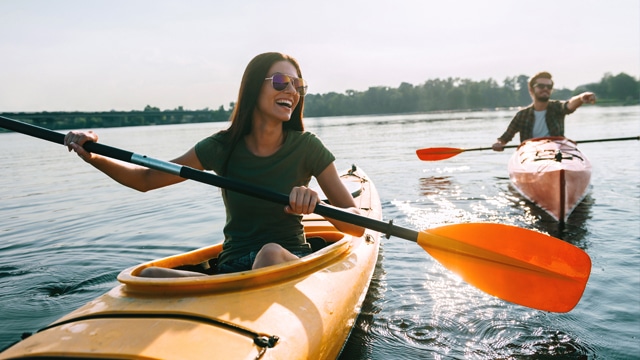 Brantingham Lake Boat Rentals – An Adirondacks Adventure
Park and Ride
If you looking to visit and gain access to the essentially private Brantingham Lake, we have you covered.   Park and Ride directly from our location and instantly gain access to this wonderful Adirondack gem.   We will get you situated with your boat right from our parking area making your access to Brantingham Lake easy breezy.
Brantingham Lake Boat Rentals: Your Premier Destination in Upstate NY
Set against the picturesque backdrop of Upstate New York, Brantingham Lake emerges as a hidden gem, offering tranquil waters, lush surroundings, and an array of aquatic activities. For those in search of the ultimate boating experience, look no further than our Brantingham Lake Boat Rentals – the epitome of relaxation and adventure in Upstate NY.
Whats Available
Grant Island Rentals has just about every boat option imaginable. 
Choose from:
Pontoon Boats
Jetskiis
Kayaks
Canoes
Rowboats
Sailboats
SUPS
Paddleboats
Click on your options above to see more details, pricing and availability or CLICK HERE for the entire selection of options.
Looking for something more active and adventurous? 
Grant Island Rentals offers 'EXPERIENCES'   
With their speed boat they will take you Wakeboarding, Water Skiing or Tubing!   You choose!   See more information here.
The Charm of Brantingham Lake
Located in the verdant landscapes of Upstate NY, Brantingham Lake captivates visitors with its serene ambiance and untamed beauty. Its sprawling waters provide an ideal setting for a variety of water-based pursuits, with pontoon boating taking center stage. As a preferred choice among both locals and tourists, Brantingham Lake Pontoon Boat Rentals have become synonymous with leisurely lake explorations and memorable outings.
Why Pontoon Boats?
Pontoon boats, known for their stability and spaciousness, are the perfect vessels to navigate Brantingham Lake's calm waters. Whether you're planning a family reunion, a fishing trip, or simply a day of sunbathing, these boats promise unparalleled comfort and safety. Their flat decks and ample seating arrangements allow for large gatherings, making them a top choice for those wishing to experience the best of Upstate NY boat rentals.
The Upstate NY Boating Phenomenon
Upstate New York, with its myriad of lakes and rivers, stands out as a boating paradise. From the vastness of the Great Lakes to the tranquility of hidden reservoirs, there's no shortage of water bodies to explore. Amidst this vast landscape, Brantingham Lake Pontoon Boat Rentals shine through, offering a blend of leisure and thrill that few other places can match.
Boat rentals in Upstate NY have surged in popularity over the years, and it's not hard to see why. The region offers an escape from the hustle and bustle of city life, inviting visitors to immerse themselves in nature. And what better way to do so than aboard a pontoon boat, gently cruising along the water, basking in the panoramic views?
Why Choose Brantingham Lake for Your Boating Adventure?
While Upstate NY boasts numerous lakes, Brantingham Lake holds a special allure. Its pristine waters, rich biodiversity, and strategic location make it a top pick for boat enthusiasts. Here are some reasons why:
Natural Splendor: The lake's surroundings, adorned with towering trees and vibrant flora, provide a visual treat, making every boat ride a scenic journey.
Recreational Opportunities: Apart from boating, the lake is a hotspot for fishing, water skiing, and swimming, ensuring that there's never a dull moment.
Proximity to Amenities: Being in the heart of Upstate NY, the lake is close to various resorts, eateries, and attractions, enhancing the overall visitor experience.  Learn more about Brantingham Lake here
Booking Your Brantingham Lake Pontoon Boat Rental
When it comes to Upstate NY boat rentals, we pride ourselves on offering a seamless and hassle-free booking experience. Our fleet of boats are well-maintained, equipped with the latest amenities, and ready to set to the water. Whether you're a seasoned sailor or a first-time boater, our team is here to assist, ensuring that your time on Brantingham Lake is unforgettable.
For those keen on fishing, our boat rentals have the optional add-on rental of fishing gear, letting you delve into the rich aquatic life of the lake.   You read all about the Fishing of Brantingham Lake here.  And if it's a celebratory occasion, let us know! We'll ensure your pontoon boat is decked out to set the perfect mood.
Conclusion
Brantingham Lakes, Grant Island Rentals offer more than just a service; they deliver an experience. An experience that lets you dive deep into the heart of Upstate NY, exploring its scenic beauty, and creating memories that last a lifetime. So, if you're ready to embark on an unparalleled boating adventure, we're here to set the sails. Dive into the world of Upstate NY boat rentals with us and witness the magic of Brantingham Lake like never before.
Book Your Pontoon Boat on Brantingham Lake Today!
Don't miss out on the opportunity to explore the mesmerizing Brantingham Lake. Contact us to book your pontoon boat rental today or browse our inventory to find the perfect vessel for your needs.
Indulge in the beauty, tranquility, and excitement of Brantingham Lake with Grant Island's pontoon boat rentals. Experience the Adirondacks like never before.
Needing Fishing Polls and Tackle?  We rent Fishing Poles too.  Click here to select your
Margaret Plaisted
2023-09-17
Absolutely a fun time!! Went here on our honeymoon trip!! John went through everything before we left wasn't rushed!! Great time!! Ps sorry for all the mud John!!
Danielle Spalding
2023-08-28
Great experience with Grant Island rentals!! Lots of local trails to explore! We had a great time!
Had a great time touring the numerous trails and checking out the beautiful landmarks and points of interest. We rented 2 quads & the side by side 2 seater and had an absolute blast. What a great time !! John was very pleasant and knowledgeable about the area, and went out of his way to ensure we had a memorable time !! Thanks again John, we will be back soon !!!!
Rented 2 dbl ATV's and had a great time! The area is a hidden gem in upstate NY, being from out of town it was the first part of our time in the region that didn't feel rural. 4 hours was the perfect amount of time to explore and stop for lunch. Much more fun than the guided tours we've done in other areas in the past. Just a note of caution, cellular service is very sketchy and you should download the WhatsApp.
we had an amazing time renting a side by side from this company. It was easy to book and return.There are so many trails we had a blast!! will be renting again in the future. we will be back for jet ski rentals in summer.
Jenny Greisman
2022-10-25
ATV was so much fun! JP made the whole process so simple. So many trails to explore. It was the best part of our stay at Grant Island!
best island for adults where we feel carefree, and like a kid. the rentals including jetski, paddle boats, atvs, and kayak etc are a major bonus!!!!
If you want to enjoy the amazing environment that Brantingham Lake has to offer, this is definitely the place to rent from. The equipment is very well taken care of and the owner is extremely helpful at showing you how to work the equipment. If I lived closer I would absolutely recommend Grant Island Rentals (and cottages) to all my friends.