ATV Vacation in Upstate New York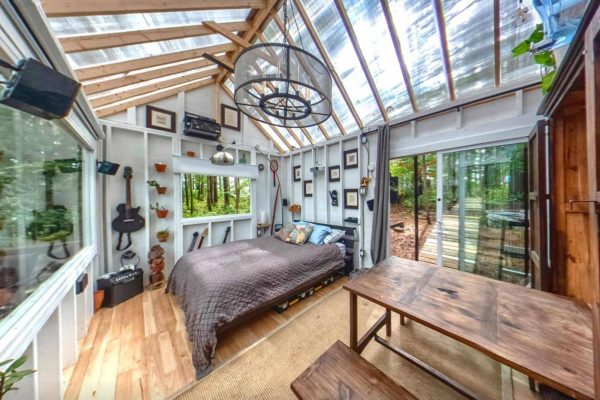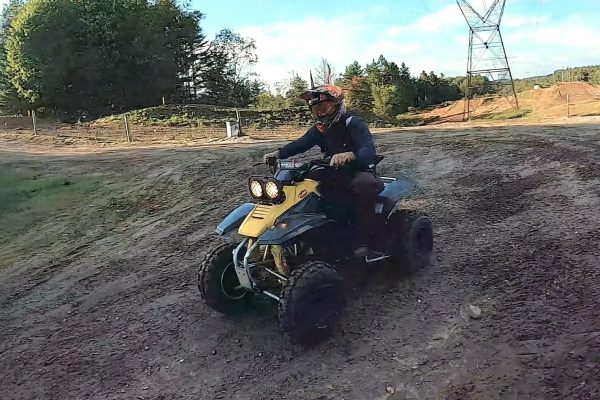 Grant Island ATV Adventure: Your Ultimate ATV Vacation in Upstate New York!
Welcome to Grant Island, a hidden gem nestled in the pristine Brantingham Lake in Upstate NY. Experience the thrill of off-roading and explore the magnificent terrains of New York like never before with our exclusive ATV and Side-by-Side vacation packages!
---
Why Choose Grant Island for Your ATV Adventure?
Unparalleled Experience: Journey through miles of scenic trails surrounded by natural beauty and immerse yourself in the thrill of the ride.

Top-of-the-Line ATVs & Side-by-Sides: Our fleet consists of state-of-the-art vehicles, well-maintained, and suited for both beginners and experienced riders.

Explore Brantingham Lake: After an exhilarating ride, unwind by the serene Brantingham Lake, indulge in fishing, swimming, or simply enjoy the sunset by the lakeside.
---
ATV Vacation Packages
Weekend Getaway: Includes 2 days of ATV rentals and accommodations on Grant Island

Explorer's Week: Dive deep into the wild terrains of Upstate NY with 7 days of ATV rental and accommodations on Grant Island.

Custom Packages: Tailor your adventure according to your needs. Choose from different durations, vehicles, and add-on experiences.
---
Safety First
We prioritize your safety. All participants are provided with protective gear, and our guides ensure that you are familiar with the vehicle operations before setting out. Our trails are maintained and checked for safety regularly.
---
Reviews
"Our family had an amazing time at Grant Island. The ATV experience was exhilarating, and the stay was comfortable. Can't wait to come back!" – John D.
"One of the best ATV adventures I've ever had. The trails, the views, and the hospitality at Grant Island are unparalleled." – Mia K.
---
Book Your Adventure Now!
Limited spots are available. Experience the best ATV vacation in Upstate NY. Contact us at 917 553 0212 or email at bookings@grantisland to construct your perfect vacation package today! See our options below then let us know what you'd like to reserve and we can make it happen
COTTAGE RENTALS
Here is our lineup of properties available on Grant Island so you can pick, choose and customize your ATV Vacation Package. All our Properties have virtual tours so you can see everything before booking.
VEHICLE RENTALS
You can see a full lineup of all our Rentals and Services Available Here.  
As a guest of Grant Island you will enjoy a 30% discount on all our vehicle rentals so make sure to contact us to get this discount applied.
Margaret Plaisted
2023-09-17
Absolutely a fun time!! Went here on our honeymoon trip!! John went through everything before we left wasn't rushed!! Great time!! Ps sorry for all the mud John!!
Danielle Spalding
2023-08-28
Great experience with Grant Island rentals!! Lots of local trails to explore! We had a great time!
Had a great time touring the numerous trails and checking out the beautiful landmarks and points of interest. We rented 2 quads & the side by side 2 seater and had an absolute blast. What a great time !! John was very pleasant and knowledgeable about the area, and went out of his way to ensure we had a memorable time !! Thanks again John, we will be back soon !!!!
Rented 2 dbl ATV's and had a great time! The area is a hidden gem in upstate NY, being from out of town it was the first part of our time in the region that didn't feel rural. 4 hours was the perfect amount of time to explore and stop for lunch. Much more fun than the guided tours we've done in other areas in the past. Just a note of caution, cellular service is very sketchy and you should download the WhatsApp.
we had an amazing time renting a side by side from this company. It was easy to book and return.There are so many trails we had a blast!! will be renting again in the future. we will be back for jet ski rentals in summer.
Jenny Greisman
2022-10-25
ATV was so much fun! JP made the whole process so simple. So many trails to explore. It was the best part of our stay at Grant Island!
best island for adults where we feel carefree, and like a kid. the rentals including jetski, paddle boats, atvs, and kayak etc are a major bonus!!!!
If you want to enjoy the amazing environment that Brantingham Lake has to offer, this is definitely the place to rent from. The equipment is very well taken care of and the owner is extremely helpful at showing you how to work the equipment. If I lived closer I would absolutely recommend Grant Island Rentals (and cottages) to all my friends.